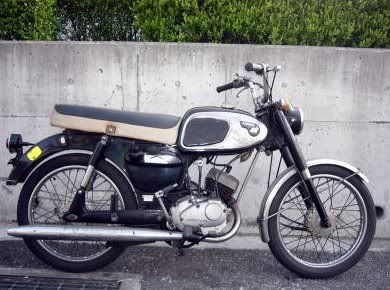 I have a kawasaki G1 like the one above but black. I have come to believe it is quite a rare bike especially these days, 40 years after it was originally built. It is a development of the D1 and sourcing parts, at times, can be rather time consuming but fruitful. Does anybody know anything of these bikes?
I intend to slowly restore it over a period of a few years but at present too many projects limit my progress on it. However, I would be happy if there was an Avid Kawasaki nut who would be interested in taking the project on or even someone just looking for a challenge. It'd take time and effort but would be well worth it in the end ;-)
Il post pictures of
the
bike on the weekend if anyone is interested in it or is just wondering what the heck it is!
M